What is Your Extraordinary Life?
Achieve a Quantum Leap in Results

Make the Impossible Possible

Dramatically increase your enjoyment of life, health, and impact on the world.
What do you really want in your life?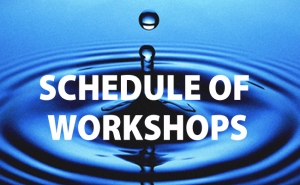 OUR  CURRICULUM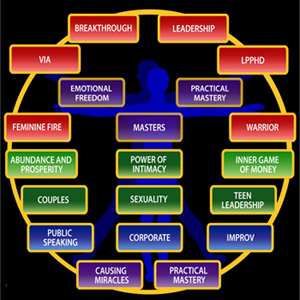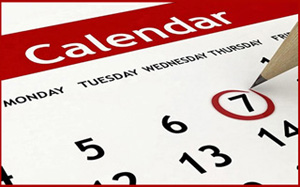 The Freedom Pass is a yearly membership for graduates to have access to continuing transformation.  There is a nominal monthly subscription fee that enables graduates to attend two signature workshops in a year, audit Breakthrough I and give a scholarship to someone for the Journey.

I was just expecting to get some helpful hints on being more effective. After leaving the corporate world after 25 years, and being on an executive team in a large software company, I thought I had most of the answers. I discovered was what was working and more importantly, what was not working for me as I had embarked upon several new business ventures. I gained clarity for my vision of family, business and community. I have grown as a leader, and am now more effective in every aspect of my life.
Marianna Clampett, President Impact Zone Golf, Naples, FL



By the time I went to the trainings, I had literally forgotten who I was and what was important to me. I walked in a mother of eight with a job I felt stuck in working 70 hours a week. After the trainings, I started my home-based wellness business. I now have a full life, with friends outside of my profession. My children are so much happier with life, now that they see me living abundantly.
Tiffany Peterson, Wellness Coach, Raleigh, NC


I am recently married and started to settle into what I thought was married life – go to work, come home, have disagreements, frustrations, and then hearing and laughing at the same old jokes. Then came the Couples Workshop and I remembered we are not in a fixed relationship and are always at choice in how we relate to each other. We now relate from a much larger purpose and for a reason that includes our commitment to the world.
Karen Cole, Paralegal, Chapel Hill, NC

"Don't waste your time! They'll never fund a small project like yours." Every time I mentioned going after a Gates Foundation grant I heard that! If I hadn't done these trainings, I would have listened to the advice and given up. Instead, I used the courage and skills I learned, to win a first-time $990,000 grant from the Gates Foundation for my global polio eradication. Anything is possible.
Ellen Coates, MPH, New Haven, CT
Caption Text4


I didn't go into the trainings looking for a relationship and then I discovered that I was a great possibility for a relationship. After leadership, I created an amazing marriage. I found out what it was like to be 100% committed and not be 50 - 50 and make deals with people. This freed me up to be committed and be a giver.
Frank Cole, Building Contractor, Chapel Hill, NC


I won the team USA Pro Masters Championship. Before WorldLegacy, I wouldn't have even been in the game. I did this while raising two small children and landing a new job as a Corporate Executive. At the Natural Olympia I was on stage with 27 of the best natural bodybuilders in the world, one week from my 42nd birthday. My wife was training to compete at the same time, and we created our relationship to be the best it's ever been.
Delaney Berger, Corporate Executive, Minneapolis, MN

PNBA Pro Card Winner, PNBA Team USA Pro Masters Men's Physique Champion, Former UH-60 Black Hawk pilot and decorated Army officer.


Carl McMillon, Senior Manager IT, Durham, NC
After the trainings, I went back and finished my college degree. This was very important to me. It was something I had started 40 years ago and had to stop. I graduated college with Cum Laude honors. It was because of Leadership that I could handle my full-time work schedule, full time school and my personal life. Everything was perfect and I had a blast!
WHAT IS YOUR EXTRAORDINARY LIFE?